International Firefighters Day
5/11/2015 (Permalink)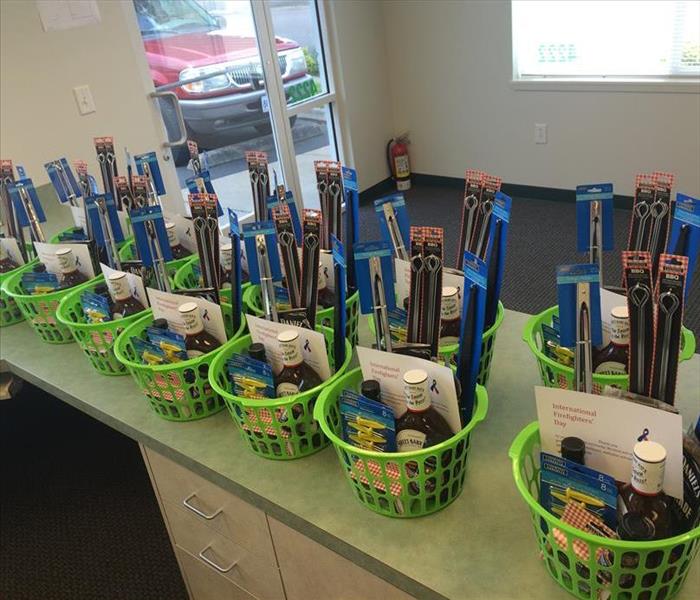 "The role of a firefighter in today's society – be it urban, rural, natural environment, volunteer, career, industrial, defense force, aviation, motor sport, or other is one of dedication, commitment and sacrifice – no matter what country we reside and work in. In the fire service we fight together against one common enemy – fire – no matter what country we come from, what uniform we wear or what language we speak."
– Lt JJ Edmondson, 1999
International Firefighters Day is observed each year on May 4th. This day is not taken lightly here are SERVPRO. Each year firefighters face times of tragedy and triumph, arguments and lessons, reflection and celebrations. Their role can often be long, dangerous, difficult and with little reward.
To recognize and honor those firefighters near us, we wanted to give back with what seems like a small thank you, in comparison to what they do for us. Baskets were filled with barbequing supplies and presented to our local Fire Departments.
Thank you for your daily service and risking your life to save ours.